Perspective
Insurance for college students | PEMCO
August 2, 2023
by PEMCO Insurance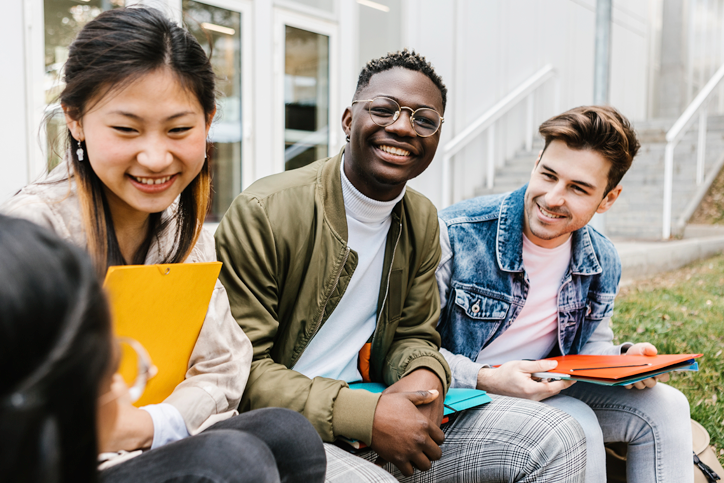 Navigating life changes can be challenging, but we're here to help. If you're preparing for your student to head off to college, here's everything you may need to know about their insurance coverage...
Should I drop my college student from my auto policy?
When students move away to college, especially if they're not taking a car with them, parents often ask us, "Should we drop them from our auto policy?"
Our answer is almost always "no."

Unless your student is moving out of the country long-term (more than temporarily studying abroad as part of their academic program), they need continued insurance protection. Keep them on your policy, let us know about the change, and we'll apply all available discounts (more about that below) to make your protection more affordable.
Why would my student need insurance without a car on campus?
While dropping a student from your auto policy may sound like a reasonable way to save money, we've found that "no car" at college may not mean "no driving." Besides using the family car when they're home on breaks, your student may find themselves unexpectedly required to get behind the wheel as a designated driver when out with friends at school. While coverage may come through the car's owner, you have no way of knowing if their limits are adequate to protect your assets in a serious crash.
Your auto policy also gives your child protection if they're injured as a passenger riding in someone else's car or as a pedestrian or bicyclist.
Down the road, once students are independent and seeking insurance coverage of their own, a gap in coverage may make it harder or more expensive for them to buy insurance. It's best to stay protected!
Will our rates go up if our student takes a car to college?
Not necessarily. Being in college doesn't make your child a higher-risk driver. Anyone under age 25 – no matter where they live – usually pays more than more experienced drivers, since younger drivers have higher accident rates as a group.
It's possible that your rates may go down if traffic density is lower at college than it is at your permanent residence. The opposite may be true, too, if your student is moving from a rural, less-congested area to a busy city.
Be sure to let PEMCO know the car's new garaging location. We'll recalculate your rate and let you know about any changes.
Can my student get a discount for being in college?
PEMCO has two discounts that can cut your premium for college students:
Our Distant Student Discount provides a discount to students who are attending college more than 75 miles from home without a car. The reduced rate reflects that your student isn't driving frequently but keeps them protected when they do.
Your student also may qualify for a Good Student Discount up to age 24. They'll get the discount if they attend school full time and maintain a GPA of 3.0 or better. The Good Student Discount also is available for high school students.
Should my college student get their own auto insurance policy?
Probably not. They'll pay less by staying on your policy because they'll be able to take advantage of your discounts like having multiple policies (auto plus home or renter) or having multiple vehicles insured under the same policy.
When they're finished with school or no longer part of your household, they can split off with their own PEMCO policy as early as age 18. They'll keep the same discounts they had with you except for the multipolicy discount. However, if they're renting a place, they'll get their own multipolicy discount when they buy renter insurance (which they should – here's why).
Should my college student get their own insurance for their dorm?
As long as your home is considered their permanent address and they're living on campus (whether that's a dorm, fraternity, or sorority), your homeowner or renter policy likely gives them all the coverage they'll need. They'll automatically get 10% of your personal property coverage, which is usually more than enough to protect furnishings and personal items. For example, $250,000 in property coverage would give them $25,000 in coverage at school.
The question can get more complicated for students studying abroad. You'll want to give us a call so we can talk about your student's unique situation.
Should my college student get insurance for an off-campus apartment?
Maybe. Some landlords insist that residents have renter insurance in their own name. Otherwise, your policy will cover them the same as if they were living on campus unless the apartment is considered their permanent address (that is, they receive mail there and don't return home in the summer).
Like any big life change, a student moving away to college can affect your family's insurance plan. As you prepare for this exciting new chapter, call your local PEMCO agent or 800-GO-PEMCO for a free "worry less, live more" insurance checkup. It's a quick, easy way to make sure your young adult (and your assets) continue to be well-protected.



MORE STORIES LIKE THIS FROM PEMCO
Campus safety for college students | PEMCO
12 car-smart gift ideas for teen drivers _PEMCO
Road trip safety tips for college students| PEMCO