Perspective
My record's clean and my car's getting older: So why are my insurance rates going up?
April 28, 2019
by PEMCO Insurance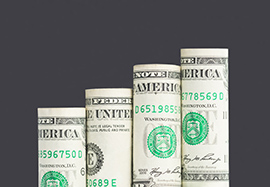 It's a fair question that consumers across the Northwest (and entire country) are asking right now. And there's a surprising answer: Cars are getting safer.
Or more accurately, today's cars are equipped with sophisticated, expensive safety equipment like lane sensors, automatic braking, smart headlights, onboard computers and a slew of high-tech equipment that – while reducing the risk of an accident – also drive up repair costs when they're damaged in a crash.​
Today's cars also require more highly trained repair technicians who can perform additional steps like pre- and post-repair scanning, sensor replacement and system calibrations. In older cars, repairs were mostly a matter of straightening and repainting metal.
The good news is, the added safety features should eventually turn the tide, reducing accident frequency, severity and costs – and the heartbreaking human toll – but we're not there yet. The average car on the road is 11.7 years old and has relatively simple accident avoidance equipment. Still, their premiums must reflect the added costs of fixing the high-tech cars they might crash into.
In a recent nationwide study comparing repair costs for newer versus older cars, the difference was striking. For example, costs to replace a rear bumper between a 2005 and 2016 model were higher by nearly two-thirds: $299 for the 2005, $498 for the 2016 with its rearview camera, sensors and wiring.
Repair costs aren't the only factors boosting insurance premiums. As a nation, we're driving more miles, thanks to our strong economy and stable gas prices. More miles equals more wrecks. New car prices average $36,590 (according to Kelley Blue Book), meaning more car, more insurance. Medical costs continue to rise, which pushes amounts paid in bodily injury claims. And despite stricter distracted-driving laws in both Washington and Oregon, using smartphones and other devices while driving continues as a leading cause of accidents – topping even speeding, drunk driving and bad weather.
Fortunately, there are things you can do to tame your insurance bill:
Check insurance costs before buying a new car. Some cars cost significantly more than others to insure because of their sticker value, varying repair costs, safety features and likelihood of theft.
Raise your deductible. If your budget could withstand covering more in an accident, you could save on Collision and Comprehensive coverages by raising your deductible. Even going from $500 to $1,000 can make a real difference. The savings will vary based on your car's value and cost to repair. Call us, and we'll crunch the numbers to help you decide if it's worth it.
Grab all the discounts you can get. If your home or boat is insured elsewhere, consider moving them to PEMCO. You'll get our bundled discount for all your policies. Also, let us know if you're a low-mileage driver (say, you've switched from commuting by car to mostly working from home or riding the bus), you work for a school or you qualify for any of our other discounts.
Also within your control: Keep your driving record clean – no tickets or accidents. Even more important than insurance rates, careful driving protects what matters most: your safety and that of the people you hold dear.