Auto insurance
Auto insurance coverages and what they mean
August 8, 2023
by PEMCO Insurance
No one ever opened their auto insurance policy hoping for some interesting reading. But the thing about insurance? It's only boring until you need it.
After an accident, knowing the difference between liability, comprehensive, collision and other coverages – and whether or not you bought them or bought enough – can mean getting back to normal quickly or having to come up with the cash on your own.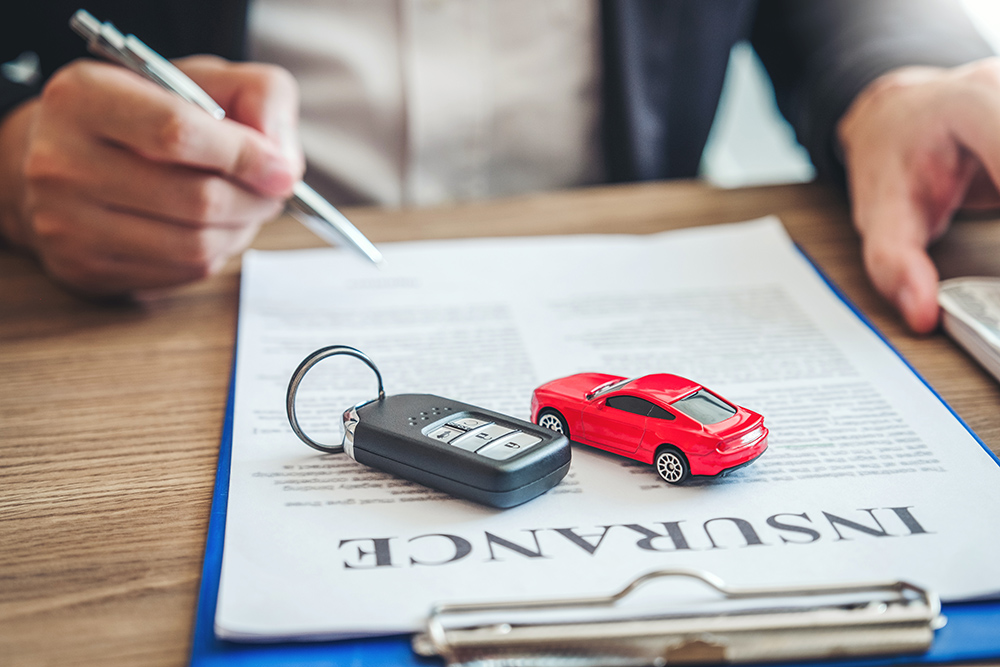 An insurance policy isn't just an off-the-shelf thing. It's made up of "coverages" that fit together like puzzle pieces to protect you in an accident. Each has its own purpose, and you're not legally required to buy all the pieces. Here's what the main coverages do:
Liability, required in Washington and Oregon. This protects you from claims for damage or injury others may make against you if you're in an auto accident. It's often shown like this: 100/300/50, which would mean injury coverage up to $100,000 per person for a total of up to $300,000 per accident; plus $50,000 for damage to property like cars or trailers. It also will pay the cost of an attorney to defend you in court if a lawsuit is filed against you for injuries or damages caused by the accident.
Underinsured (or Uninsured) Motorist Protection, required in Oregon. This protects you from other people's mistakes – people who are at fault for damaging your car or injuring you or your passengers in an auto accident, but who don't have liability insurance or don't have enough to protect you. It also pays in case of hit-and-run drivers.
Personal Injury Protection (PIP), required in Oregon This protects you and your passengers from anyone's mistakes. It pays medical costs, lost wages, and other expenses, regardless of fault. It also pays if someone hits you when you're walking or biking. You could skip it in Washington if you have good health care coverage, but that's risky if you're injured, for example, when you're new to a job and your health insurance hasn't kicked in yet.
Collision, usually required by lenders. This protects your car if you hit something or something hits you. If you drive an old car (that isn't worth much more than your deductible), you might not want it. A nice thing about collision is, if someone hits you and their insurance isn't paying up promptly, you can skip the hassle and get your car fixed right away using your own insurance. It also covers you for collision damage when you rent a car.
Comprehensive, usually required by lenders. This protects your car against pretty much everything collision won't cover – for example, if it's stolen, vandalized, flooded, damaged in a fire, crushed by a tree in a windstorm or even crunched if a deer jumps in front of you and you hit it. It has the same considerations and benefits as collision.
Rental, towing and other convenience coverages. These are nice-to-haves. Insurance really is meant to take care of the big hits. But if it's in your budget, you can add coverage for things like paying for a rental car while yours is in the shop (under a covered collision or comprehensive claim). You also can get roadside assistance like towing or a jump if your battery dies.
How much and which coverages does the law require?
Washington and Oregon law require these minimum coverages for all drivers:
| | | |
| --- | --- | --- |
| Coverage | Washington | Oregon |
| Bodily injury liability (per person) | $25,000 | $25,000 |
| Bodily injury liability (per accident) | $50,000 | $50,000 |
| Property damage liability (per accident) | $10,000 | $20,000 |
| Underinsured motorist protection (per person) | Not required | $25,000 |
| Underinsured motorist protection (per accident) | Not required | $50,000 |
| Personal injury protection (PIP) | Not required | $15,000 |
While those amounts make you legal, they may not protect you well enough. If you're responsible for an accident that injures someone or damages their property and your coverage falls short, you'll have to come up with the money on your own. (That's also true if you're hit by someone who can't pay.) That could leave you paying for years if the accident is bad enough. For example, you'd be on the hook for thousands of dollars if you buy only Washington's minimum $10,000 property damage limit and you total someone's new car!
Your PEMCO representative or community agent can help you find a policy that not only covers you now, but protects your future earning potential – all within your budget.