Perspective
Are your heirloom holiday decorations a hidden hazard?
December 1, 2019
by PEMCO Insurance
Tradition is what we love most about the holidays – and that includes beloved ornaments pulled out of the attic for display this special time of year. But could the very things that bring us joy also bring danger?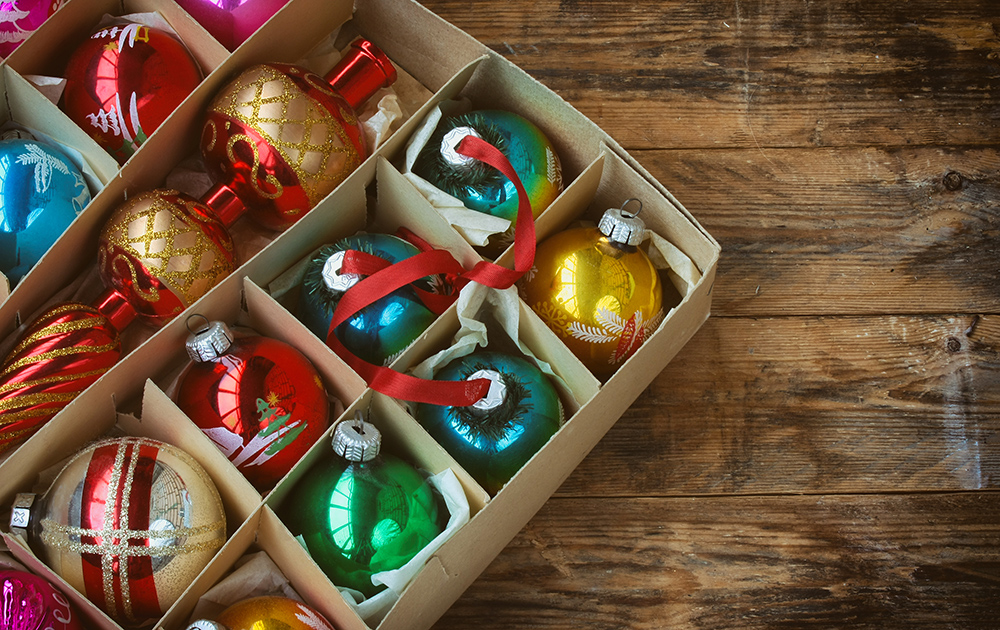 Make sure your decorations are safe for another year, especially if you're hosting a curious toddler for the holidays or have added a furry friend to the family:

Check light strings. If you notice intermittent outages, tiny cracks in the wires or frayed cords, it's time to discard the light string. Consider replacing lights every two years, even if they look OK. They're inexpensive, especially at after-holiday clearance sales, and older lights are more likely to spark a fire than lights fresh out of the box.

Switch to LEDs. Not only will you save on electricity costs, but LEDs burn cool, unlike old-fashioned incandescent C7 and C9 bulbs, reducing fire danger.

Use metal or glass candle holders. Better yet, switch to battery powered LED candles rather than the open-flame kind. If you do use the real thing, make sure you keep them at least 12 inches away from anything that can burn.

Leave the hearth clear. While it's fine to adorn the mantle, don't decorate the hearth, and beware of stockings that hang down too far and could overheat and smolder or catch an errant spark.

Skip the tinsel, angel hair and spray-on snow. Veterinarians cite tinsel as the No. 1 holiday danger to pets, leading to intestinal obstruction if they eat it. Spun-glass angel hair, popular in the 1960s and 70s, is no longer sold in stores, but still may be part of vintage decorations. Even its safer PVC version can seriously harm pets if they eat it. Spray-on snow flocking is a concern with pets that might view your holiday tree as a big stick to chew on.

Switch to fake holly and mistletoe. Poinsettias have a (mostly) undeserved reputation for toxicity, since pets would need to consume a lot to get seriously ill. Holly berries and mistletoe, however, can be much more dangerous to kids and pets. Amaryllis and cyclamen can be poisonous, too, especially if your pet eats the bulb or tuber.