Articles
Insurance FAQs for college students (and their parents)
September 21, 2022
by PEMCO Insurance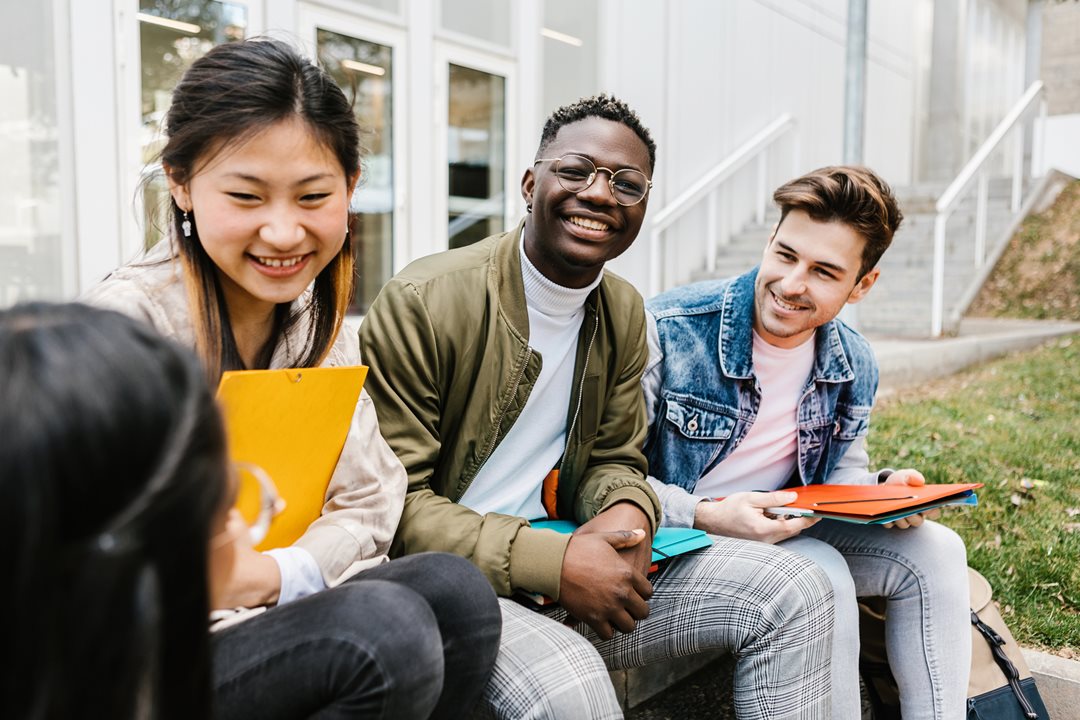 With both quarter-based and semester-based colleges and universities now in full-swing and gearing up for a productive year, it's important to know what insurance needs your college student may have. It's easy to toss insurance off as an "out of sight, out of mind" concept, but we recommend all parents understand their students' coverage when they're away at campus.
Does my homeowners' policy cover my students' dorm (including their belongings?)
Your homeowners policy covers belongings for students living in dorms, fraternity houses, or sorority houses. The limit is 10% of your policy's personal property coverage (e.g., if you have $250,000 in coverage, your student will have $25,000). However, there's a bit of a catch: There can be a limit on the amount of time the student can be away from their temporary residence for theft coverage to apply to personal property. (For example, if something happened at their dorm while they were studying abroad, it may not be covered.)
Check your policy for clarification, and be aware of any special personal property coverage endorsement that may be modifying it.
What if my student lives off-campus?
As long as your student considers your home his or her permanent address, your homeowners policy covers belongings the same as if he or she were living on campus. You may want to check with your PEMCO agent to make sure your policy's coverage limits are adequate for the type of rental your child will be living in. Also, as your student grows more independent and becomes self-supporting, you'll want to talk with your PEMCO agent or call 1-800-GO-PEMCO to see if it's time for them to get their own renter policy. Most off-campus apartment complexes will require them to have their own renters insurance.
Is there add-on dorm insurance I can get to cover more?
While there is such thing as "dorm insurance," it's not always necessary. In most instances, the coverage from a parents' homeowners' policy is sufficient.
What does my student need to know if they're taking their car to college?
While the official answer to this needs to happen on a case-by-case basis, it's always important to talk with your PEMCO agent and let us know about the change in a vehicle's garaging location (where a car is parked most of the time). If your child is going to school in an area with less traffic congestion, there is the potential for a lower rate.
Click here for our top items you should make sure your teen has in their car.
What if my student leaves their car at home?
It's important to not drop coverage for students who don't bring a car to college. He or she may need to borrow a friends' car in a pinch or step in as a designated driver. Additionally, he or she will likely still drive when they come home for holidays or major school breaks. PEMCO requires student drivers to stay on parents' policies unless they are leaving the country.
Are there any other insurance discounts for college students?
Yes, there may be! PEMCO offers a Good Student Discount, which applies to students with a GPA of 3.0 or higher. Students are eligible for this discount up to age 24. Additionally, there is something called a Distant Student Discount. This applies if your student attends college 75 miles or more from home and does not have a car at school.
No matter what life transition you're currently going through, know that PEMCO is here for you. If you'd like expert advice on what's next—or if you've already sent your child off to college and make sure you've "done it all right"—don't hesitate to call your local PEMCO agent or call 1-800-GO-PEMCO.