Perspective
Do you need life insurance? | PEMCO
September 19, 2023
by PEMCO Insurance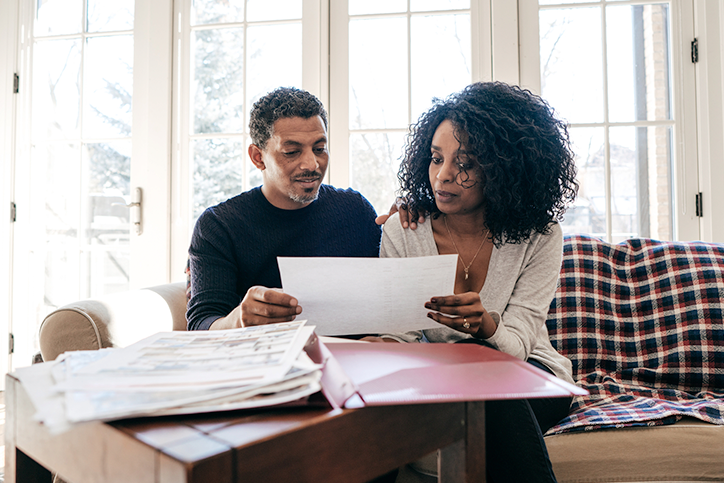 Groceries, rent, gas … with so many essentials costing more than they did just a year ago, life insurance can seem like a "nice to have" rather than a "must-have." But be careful.
Dropping or scaling back on life insurance can be a risky move if your family needs the coverage, especially as inflation continues to erode savings.
September marks the 20th anniversary of National Life Insurance Awareness Month and this year, there's a lot to think about. Nationally, 44% of families would encounter significant financial difficulties within six months of losing the primary wage earner in the family, according to Forbes Advisor.
Life insurance can fill that gap.
With budgeting top of mind, here's what our members are asking about life insurance:
What's the cheapest life insurance and how does it work?
Life insurance gives families a financial foundation if the main wage earner were to pass away unexpectedly. It's not fun to think about, but if your family no longer has your income, they may have difficulty making ends meet.
Term life insurance is typically the least expensive way to give your family the protection they need. You choose the amount of coverage and select a policy for a set time ("the term") like 10, 20, or 30 years. Often, the younger and healthier you are when you buy the policy, the cheaper it is. As long as you pay your scheduled premium on time and follow the contract, the coverage stays in place until the term is up.
Unlike more expensive kinds of life insurance, term insurance builds no cash value and shouldn't be thought of as an investment.
Do I need life insurance?
Slightly more than half of Americans (52%) have life insurance, according to LIMRA . Many of those are the people you likely envision buying life insurance – families with school-age children. However, the need for life insurance is much broader.
Leaving the nest is getting harder and harder as inflation eats into the early salaries of Gen Z and Millennials. About 34% of retirees now support an adult child financially, according to savings.com. Helping adult children adds a financial burden that many people didn't count on in addition to their own ongoing obligations.
And on the other end of the age spectrum? About 4.4 million Americans are financially supporting an elderly parent, according to the U.S. Census Bureau.
Other reasons people might need life insurance at "non-traditional" stages of life:
They expect Uncle Sam to take a big bite of their estate.

Their spouse may lack liquid assets to cover final expenses.

They need to protect their business.

They'd otherwise be unable to leave a financial legacy to a family member or charity.
How much life insurance do I need?
Online, you'll likely see simple formulas like "10 times your annual salary" to help you decide how much coverage to purchase. There are also handy calculators, like this one from our partners at Ladder.
Another formula considers these four factors:
Short-term debts include final expenses (uninsured medical, funeral, and legal costs), outstanding debts (credit cards, personal loans), and emergency reserves (for things like unexpected home or car repairs). Think 12 to 36 months' worth.

Long-term debts include mortgage and college expenses.

Maintenance means ongoing necessities like food, clothing, utilities, childcare, and transportation. Calculate this figure for one year, then multiply it by the number of years you want to provide this income.

Resources include the survivor's likely income, your employer-provided life insurance, and Social Security benefits, plus any savings or investments that your survivors could use to pay expenses.
Once you have those, you can estimate your needs:
Short-term debts + long-term debts + maintenance – resources = life insurance coverage
How can I get a life insurance quote?
For most people, getting a quote is the easiest way to explore their life insurance options, Ladder--PEMCO's partner for life insurance--makes it easy to do anytime online, from the convenience of your smart phone or computer.
PEMCO members can get a real-time underwriting decision and quote within minutes. Most people have the option to buy up to $3 million in instant life insurance coverage with no doctors, no needles, and no paperwork —just health questions asked as part of the online application.
If you need more coverage, policies through Ladder allow you to apply for up to $8 million with an at-home health check. Choose terms from 10 to 30 years.
Ladder's life insurance plans let you "ladder" down your protection, starting with more when your mortgage is higher and kids are young, then decreasing coverage (and premiums) as your needs go down.
You'll contact Ladder directly for all service, billing, and claims-related questions. You can do everything online (including using the coverage calculator to help decide how much protection you need), but you can talk to a real person, too. Ladder has agents available Monday through Friday from 7 a.m. to 1 p.m. Pacific Time.
We understand that no one really wants to think about life insurance. But by doing it now, you can help ensure your family will always have a secure future. And that's something to feel good about!
PEMCO members can get their Ladder life insurance quote here.

MORE STORIES LIKE THIS FROM PEMCO:


Ladder Insurance Services, LLC (CA license # OK22568; AR license # 3000140372) distributes term life insurance products issued by multiple insurers – for further details see ladderlife.com. All insurance products are governed by the terms set forth in the applicable insurance policy. Each insurer has financial responsibility for its own products.